Hey Guys! Happy to see you here!
So the weekend is a time to relax from the challenging everyday routine. This means taking off some time for yourself to plan ahead your work for the week, spending some time with family and friends and rejuvinating and recharging.
FRI:
What I love to do Friday afterschool is go to the gym and really get rid of all that stress and exhaustion from the week with a powerful aerobics class or with a run. Then I love picking up some dinner with my family or friends. Possibly a light Quinoa salad with some fish or a green salad with some meat. After dinner (around 7) I like to go home and check what homework I have for the coming week and write the assingments I have for each class this only takes like 10 minutes. It's good to go out a bit and have some fun. So at night I will either go out with my friends for a couple hours or stay home and play some chess with my dad or watch some episodes of my favorite series.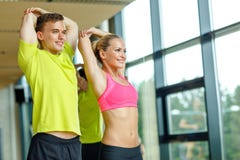 SAT:
Saturday, is kind of a work day for me. I will wake up and do my bed (#1 thing I do everyday, helps me put things into perspective) then blast some music and have a yogurt bowl- breakfast (check out: paradise treat). Then I will probably start doing homework, I'll have some lunch and after a couple hours, I'll go to the gym. Then I'll come back study a bit more and around 11 I will probably go to sleep.
SUN:
Sunday, I will wake up and go to the gym then come back home and have an energizing breakfast then I'll study for 1 or 2 hours. I'll have lunch - Sundays I am a pescatarian. Then I will probably go out a bit. I'll come back home and prepare some content for you guys. Then I'll go to sleep, around 10, cause I love to wake up fresh and ready to get the most out of my day. Before you comment: I'm not a big party person.
Some weekends I have to attend some events or go on family trips, then I adjust my weekend schedule accordingly. Always remebering to get in some workout sessions and have some healthy food (although sometimes you need to have some junk to stay sane!
Here is a picture of a delicious burger I had a couple days ago at Fridays in Kifisia (healthy yet satisfying any junk food cravings)- SIMPLY ASK for no extra sauce except of the french dip and no extra cheese and bacon on your fries, then you are good to go. For me that was the best choice since I needed meat to satisfy my Iron levels because of my anemia (check out: Living with Anemia). Oh and go to Friday's on Friday's!