You begin by boiling 3-4 cups of water (it's better to use a boiler). While the water is boiling you boil an egg but do not hardboil. As those two things are boiling you will unpackage the noodles and the powders and dried vegies that come with it. Choose the plate you will serve your noodles in and add the dried veggetable pieces straight from the little plastic bag. Meanwhile you have to shred the carrot and the ginger into that same plate. At this point you can add some lettuce, it's up to you.
Your water should have boiled by now, so pour it into the noodles until the top (fill it completely). In the boiling noodles add the maggi stock and half of the powder that is accompanied with the ramen package; let it sit until the noodles are nice and soft and until they have absorbed the stock (I use meat not vegetable - tastes better). Make sure to stir once in a while.
While the noodles are cooking in the ramen package, your egg should be ready by now. So remove it from the heat, give it a good spin to see if it has boiled and put it under the sink to cool. When it does remove the shell and spoon out the egg and put it in a small plate (the yolk should be runny). Take that plate and put it in the microwave for 30 seconds until its cooked. Remove from the microwave and cut in pieces.
By now your noodles should be ready and you are ready to make the sauce to serve.
In a bowl add the peanut butter, a bit of the stock you used, some soy sauce, the lime juice and blend. Poor the a tiny bit of the water with stock and package flavoring you boiled your noodles in, into the bowl and mix intensely. Once the sauce is formualted you are ready to serve.
In your serving plate add the noodles, the remaining water the noodles boiled in and the sauce. Top off the plate with the egg and some lime juice, coriander (optional), a slice of lime and of course the bread crumbs and serve, don't forget the chopsticks and the extra soy sauce. Make sure to give it a good stir once all of your ingredients are in the plate.
Don't be scared if it looks like noodles in soup, that's what its supposed to look like.
Enjoy! This is the thai version by the way - you may add spices, sugar, ceshews and whatever else you like in your ramen.
Here's the ramen package you should buy:
You can also buy the curry flavor (if you do instead of peanut butter in your mix add curry powder (1 teaspoon)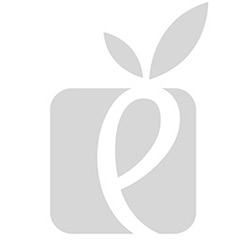 Here is how the vegetable/meat stock looks like:
Hope the visualization of ingredients helps!